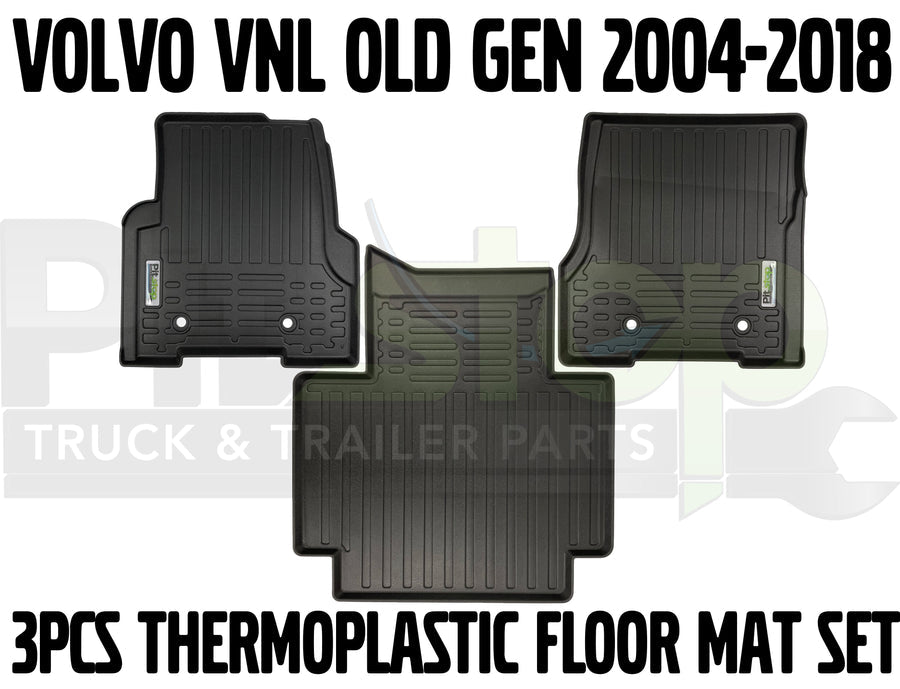 How To Choose And Maintain Floor Mats For Semi Trucks
If you own or work in a semi-truck, chances are your car or truck's floor has taken a bit of damage. This damage happens for various reasons, such as poor weather that invites dirt, mud, or moisture. These reasons can all cause stains to enter your floor, making it difficult to clean or maintain. 
One way to combat this is through floor mats. It may not seem like much, but installing a floor mat in your truck can save you a lot of hassle. It will help you to avoid mold and grime from growing in the cabin of your vehicle. Read below to see how floor mats can help your truck or trailer stay clean.
What Are The Best Floor Mats For Semi Trucks?
There are several floor mats on the market today, and it may not be easy to distinguish which are the best of the bunch. Floor mats that are suited to all types of weather are a great choice, but if your needs are more specific some mats fit these needs.
For example, there are floor mats that cater more to protecting your floor from mud, and others that are more specific to winter weather problems. As far as brands go, semi-trucks or trailer drivers will be familiar with brands like Kenworth, or Volvo. Other brands can be just as useful and are worth a look as long as they suit what you want to protect your truck cabin from.
How To Keep Truck Floor Mats From Sliding
In addition to buying high-quality floor mats which may not slide around, there are plenty of ways to keep your floor mats in place. Options such as using sticky tape, or double-end tape (which, of the two, requires a bit more maintenance), you can also add padding or attach your floor mats with clips. The latter of these especially helps with trucks where the cabin has carpet in it. Depending on your truck interior, you can try at least one of these methods.
How To Clean Rubber Floor Mats
You can easily keep your mats clean with just a few items that you will likely have around your home. A vacuum, a bucket, a garden hose, a scrubbing brush, and some soap (dish soap works just fine).
You can spray your mats first as they will likely have some mud or dirt on them. Rinse the mat as best you can and see how much of the dirt and debris comes off. If there are more stubborn patches, that's okay, as you will want a cleaner mat anyway. You can then fill a bucket with water from your garden hose and some soap to get onto the mat. Then you can begin scrubbing with a large brush to get rid of the remaining dirt. Rinse again, let it dry and you're good to go.
Buying Floor Mats For Your Truck At Pitstop
Shopping with PitStop, you are sure to find the best floor mat for your needs. PitStop offers the known brands above, as well as Freightliner Cascadia or International LT.
There is a
wide selection
of mats for you to browse and find the one which suits your needs. The selection includes plenty of all-weather floor mats and thermoplastic mats in different shapes, sizes, and structures. Purchase the mat that suits your vehicle and enjoy a cleaner truck.